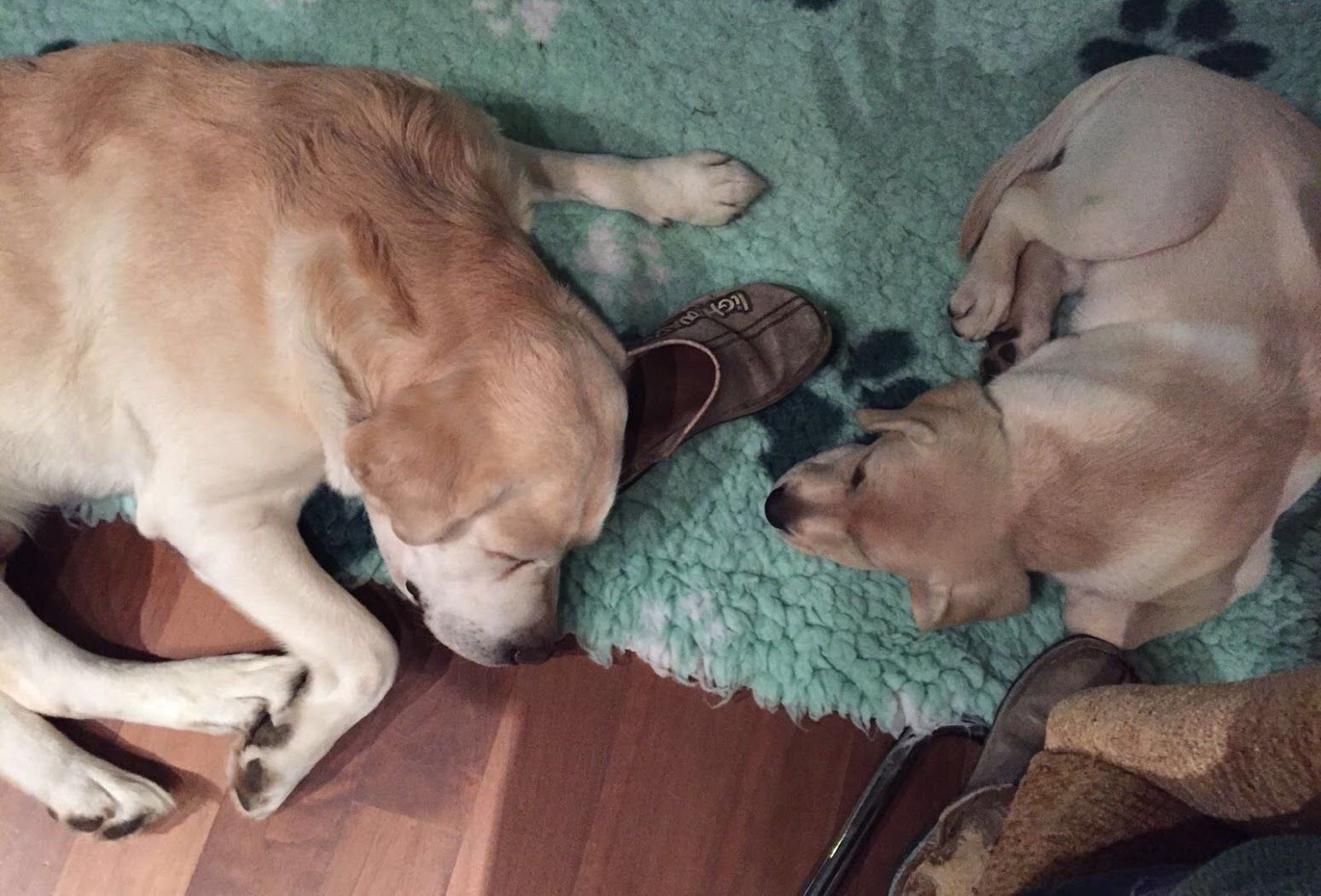 Gemeinsam mit Nicky und Mr. Magnum (Stainless Steel vAT) habe ich drei wunderbare Tage in Slovenien bei Barbara (Tylah Labrador) und Martina (Charming Tails Labradors) verbringen dürfen. Natürlich alles mit einem geheimen Plan genannt Charming Tails Jerky Borr – Jace – für Nicky mit heim zu bringen. Und was soll ich sagen – er ist wundervoll – und er erinnert mich so unendlich sehr an Tiger. Ich wünsche Nicky alles, alles erdenklich gute mit dem Kleinen und freue mich schon riesig auf die Dummygruppe 2.0 und die ersten Minitrainings von Magnum, Jace und Luna.
Many many thanks to Barbara that we could stay with you in your beautiful home and meet all those lovely dogs, and same for Martina trusting us with this little fellow and taking care for us the whole time. It was a pleasure to meet the both of you and I hope it wont take that long to meet again.
Hugs and lot treats to wonderful Riha, Skade and Frida – I am sure I will have a teckel on day!
Für alle Urlaubsuchenden – Slovenien ist DEFINITIV eine Reise wert – ein wunderbares Land.