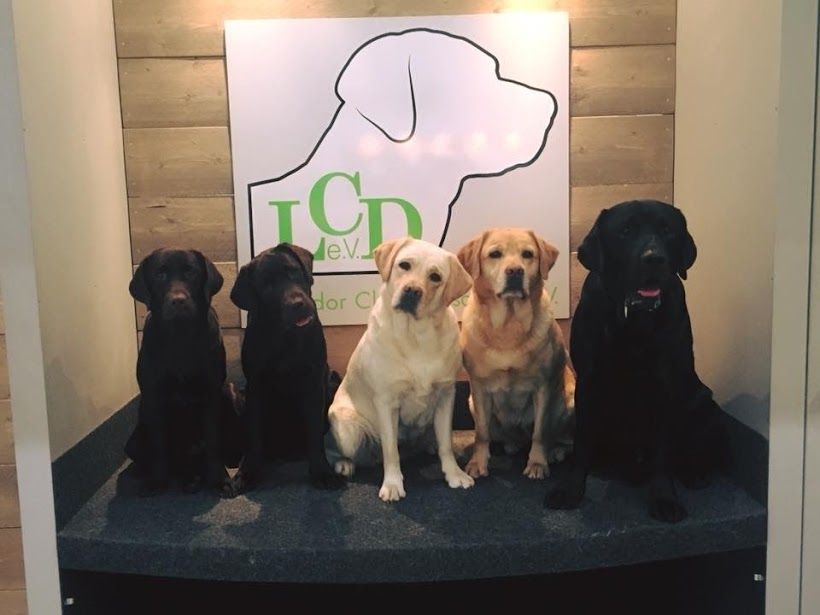 (v.l.n.r. Waterlines Gitana, Playmor Berry Blitz, Present of the Sky Fairy Mary, Present of the Sky Belladonna, Dee-Fair True Black)
5 Tage World Dog Show Leipzig – wir waren dabei.
Am 08.11.2017 haben Nicky und ich die German Winner Show für Dagmar Winter und Dorota Witkowska betreut. Den insgesamt 134 Aussteller-Teams Glückwunsch zu allen Erfolgen, auch am Tage der WDS. Ein besonderer Dank an André und Michelle für die impromptu Hilfe am Ring.
Vom 09.11. bis 12.11.2017 war ich zum ersten Mal am LCD-Messestand vertreten, welcher berechtigt mehrfach von Besuchern und anderen Messestandvertretern positiv für das moderne Auftreten gelobt wurde. Sowohl Welpeninteressenten als auch Züchter haben uns besucht.
Vielen Dank an Michelle (Present of the Sky), André Weber und Nicky inklusive Hunde für den Einsatz an allen Tagen.
Schade, dass sich so wenige bereit erklären den LCD e. V. auf diese Weise nach außen zu vertreten. Es ist unabdingbar, dass wir die Qualität der Züchter und des Vereins in diesen schnellebigen, vereinfreudigen Zeiten ehrenamtlich vertreten.